Local Blogger Uses Florida Woman's Indentity to Create Petition to Remove Wes Bellamy From City Council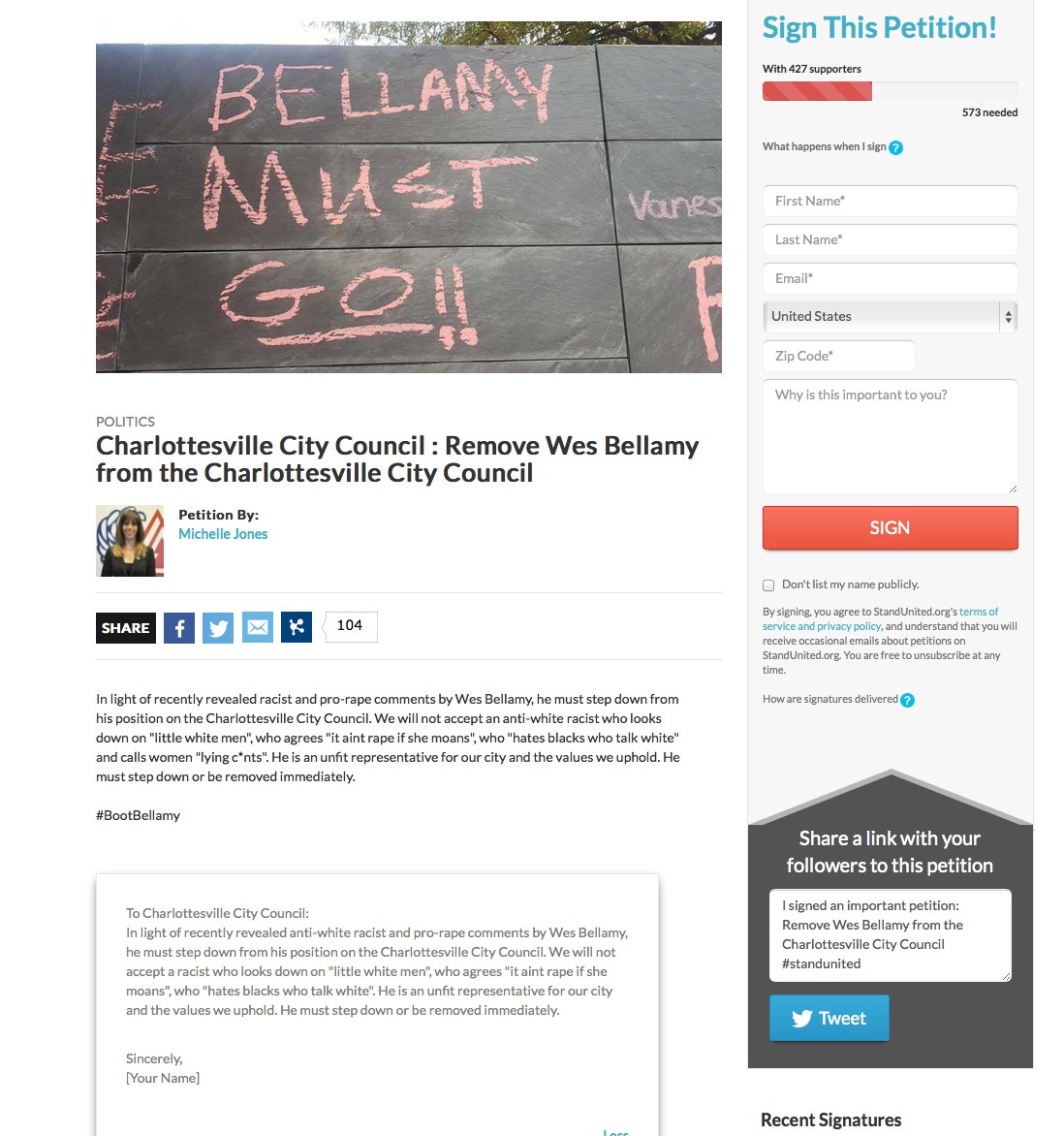 A petition being widely circulated in the local media to remove Vice-Mayor Wes Belamy from Charlottesville City Council, and which features many comments from citizens, appears to be a fake [note: since the date of this posting the petition has been altered. See developing news below. The screen shot above is off the petition on the date and time of this posting]. The petition says it was created by a Michelle Jones, and includes a picture of Ms. Jones. That photo is from the bio page of a Florida-based company called Altair Training Solutions, and is of the company's Executive Vice President Michelle Jones.
"I was not aware of it and did not start the petition," Jones tells the DTM. "I know nothing about it. I've obviously been hacked."
StandUnited, the petition platform, has been informed of the identity theft.
Jason Kessler, the blogger who exposed Bellamy's tweets has been promoting the petition on social media.
Developing news:
1:02pm. Another stolen photo has replaced the one of Ms. Jones on the petition.
1:31pm: Now the author of the petition has been changed to none other than...Jason Kessler.
December 1, 2016: Daily Progress on Jason Kessler's sock puppetry concerning the petition to have Wes Bellamy removed from City Council…