"It makes you very aware of how fragile life is."
Q: "What are the best and worst parts of your job?
"The worst part of my job is having to give death notifications, and the first death case I had on the job was the death of a three-month old who died of SIDS. It makes you very aware of how fragile life is. You never forget those kinds of things. All the training in the world can never ever prepare you for those moments. Your heart really goes out to victims' families. The best part of the job is when you find someone at a young age who has made a mistake, or made a brush with the law. When you see that as an officer, you have to figure out how to get that person's life back on track. There's no monetary value on helping people. Just do the right thing for people. I was born and raised here [Charlottesville]. I went to Charlottesville City Public Schools. There were three of us that ran around together in high school, and we all went into law enforcement. One of us went to the UVA Police Department, another went to the Virginia Beach Police Department, and I stayed here. I love my job." --Lt. Ronnie Roberts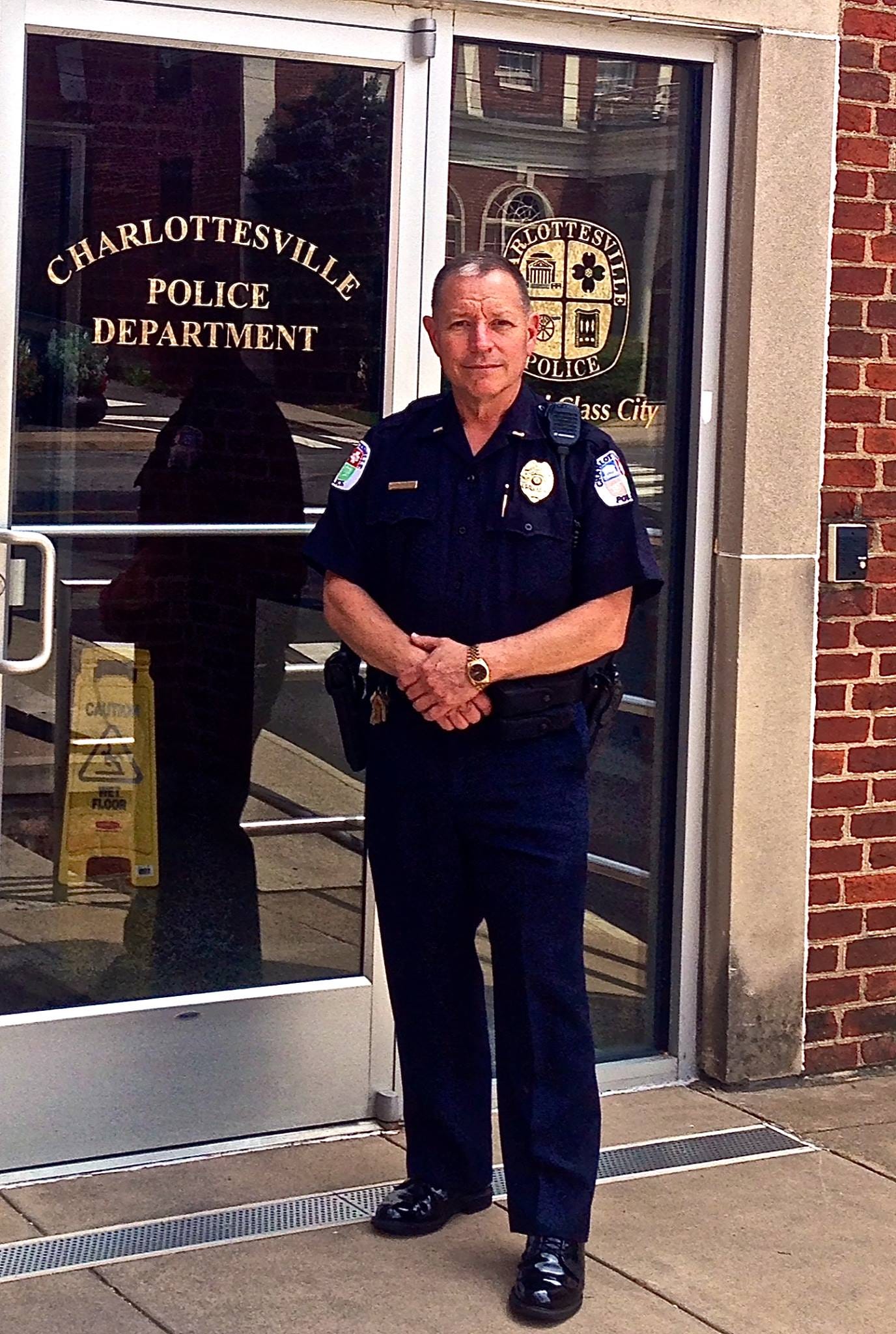 Text and photo by Haley Burton. You can visit her Individuals of Charlottesville Facebook page to see people in other locations around Charlottesville.