"I was a nuclear engineer trying to be romantic..."
Right: "Let me tell you the extended version of the story of how I met my wife. I took a course at the FEI (Federal Executives Institute) on Route 29. The course allowed a 3 hour break for students in the middle of the day. So during my course's first break, I went to Oakley's Gently Used Books looking for science fiction since I heard it had the best science fiction in town. I came to the register, and began talking to the woman behind the counter. It turned out we had a lot in common. As I stood there at the register with about 7 or 8 books in hand, I thought about a way to ask her if she was married or not without scaring her away. In order to ask her without being in her personal space, I went to the door. As I was about to leave, I said to her, 'Let me see that left hand.' She raised it up and smiled. I took her out, we dated for two years, and then we married in 2000. We've been happily married for 14 years. Nowadays, I give people the abbreviated version of our story by saying, 'I came in looking for science fiction, and I found a fantasy. I married her.' I was a nuclear engineer trying to be romantic."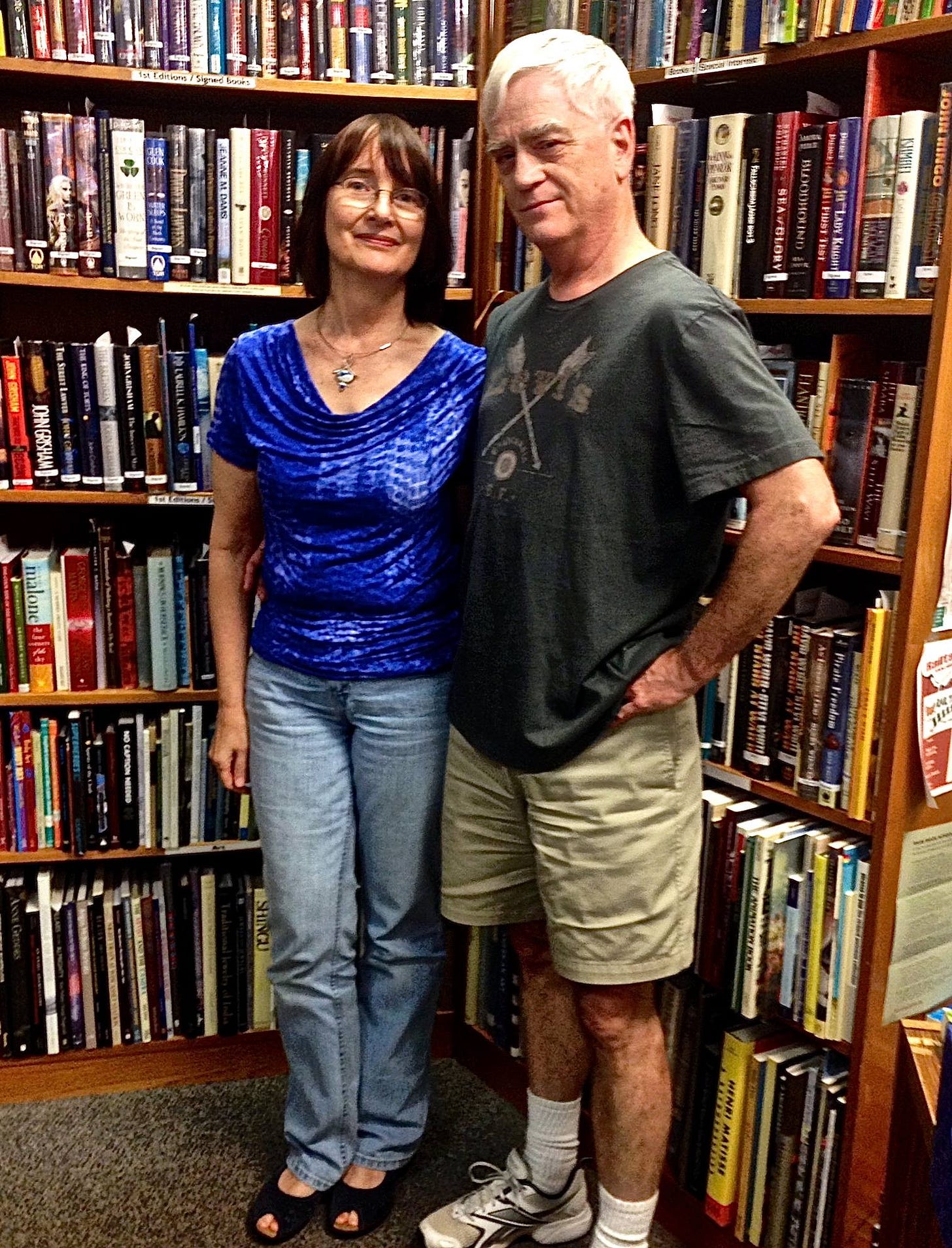 Text and photo by Haley Burton. You can visit her Individuals of Charlottesville Facebook page to see people in other locations around Charlottesville.