DTM Awaiting Recommendations for 4th & 2nd Street Crossings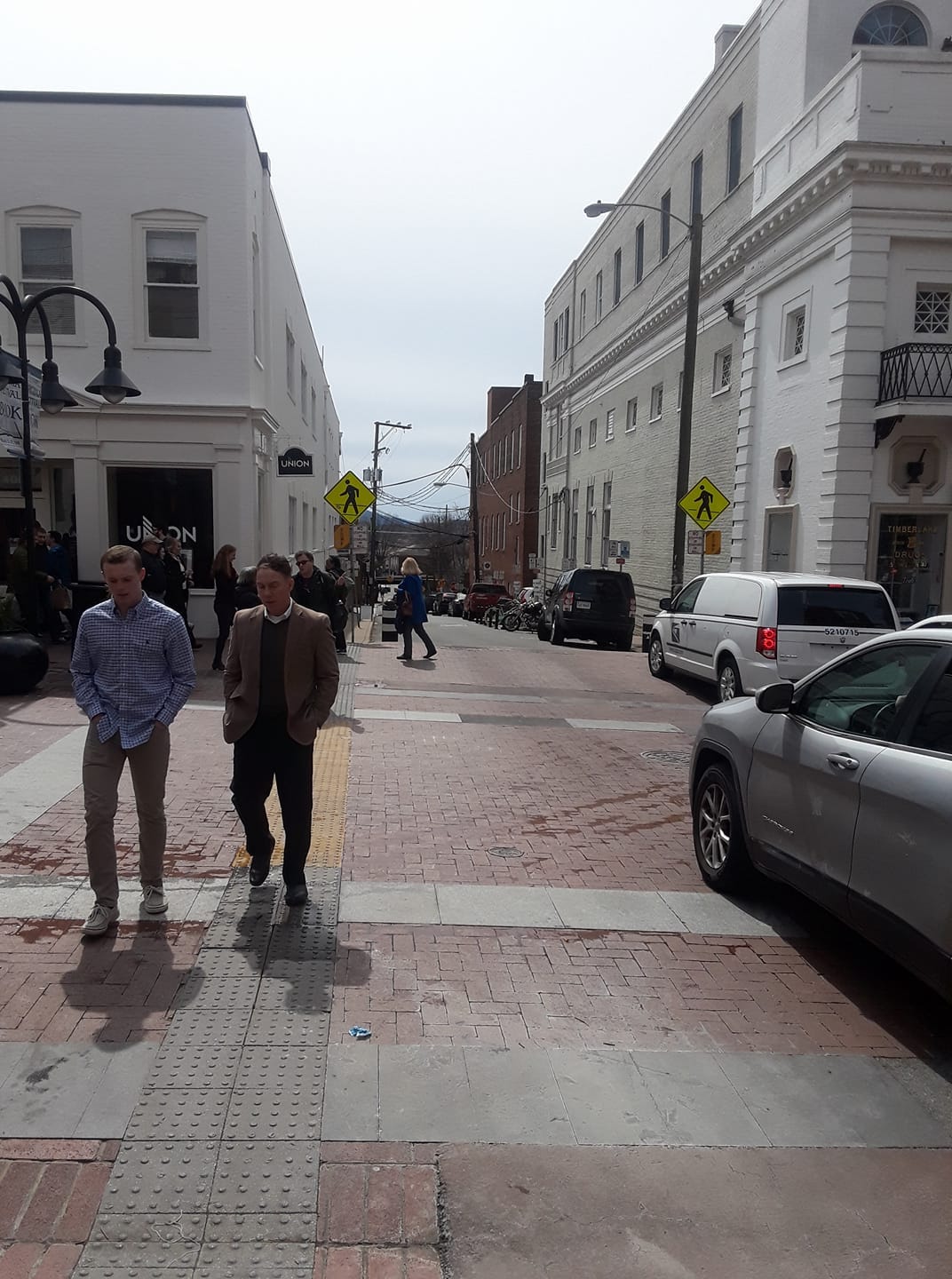 Business owners on the DTM spoke loud and clear across social media-- some might say, freaked out -- about the idea of closing the two DTM crossings at 4th and 2nd Streets, prompted by a petition a private citizen created....which appears to have been removed. But they may have to live with the results of a $100,000 Downtown Mall Pedestrian Safety Project initiated last year in response to the horrific car ramming attack on the 4th Street crossing on August 12, 2017, the first phase of which was a Threat & Risk Assessment addressing "perimeter protection, including vehicle interdiction devices and recommendations for the 2nd and 4th Street mall crossings." The Threat & Risk Assessment report was submitted in October last year, but City staff have been reviewing the report and corresponding data.
According to City spokesperson Brian Wheeler, City Manager Tarron Richardson is expected to bring forward those recommendations soon, though he couldn't say at which upcoming meeting that would occur.
Recommendations, according to the City, could include "new bollards, hardscape barriers, extended curbing, walls and other methods to separate pedestrian and vehicular traffic." Currently, there are no strong visual or physical markers that let pedestrians know they are entering a vehicle crossing, nor are there any barriers to prevent a vehicle entering the crossings from driving on to the mall. At the entrances to the crossings there are also no permanent barriers or bollards and the City has parked trucks there when they chose to block the routes for safety reasons. Although the recommendations haven't been presented yet, there's no indication that the City is considering closing the 2nd and 4th Street vehicle crossings.