At The Flat making crêpes
"I split my time between making crêpes at The Flat, (which I founded 8 years ago) and coordinating medical clinics in Haiti with a group called Vwazen Nou."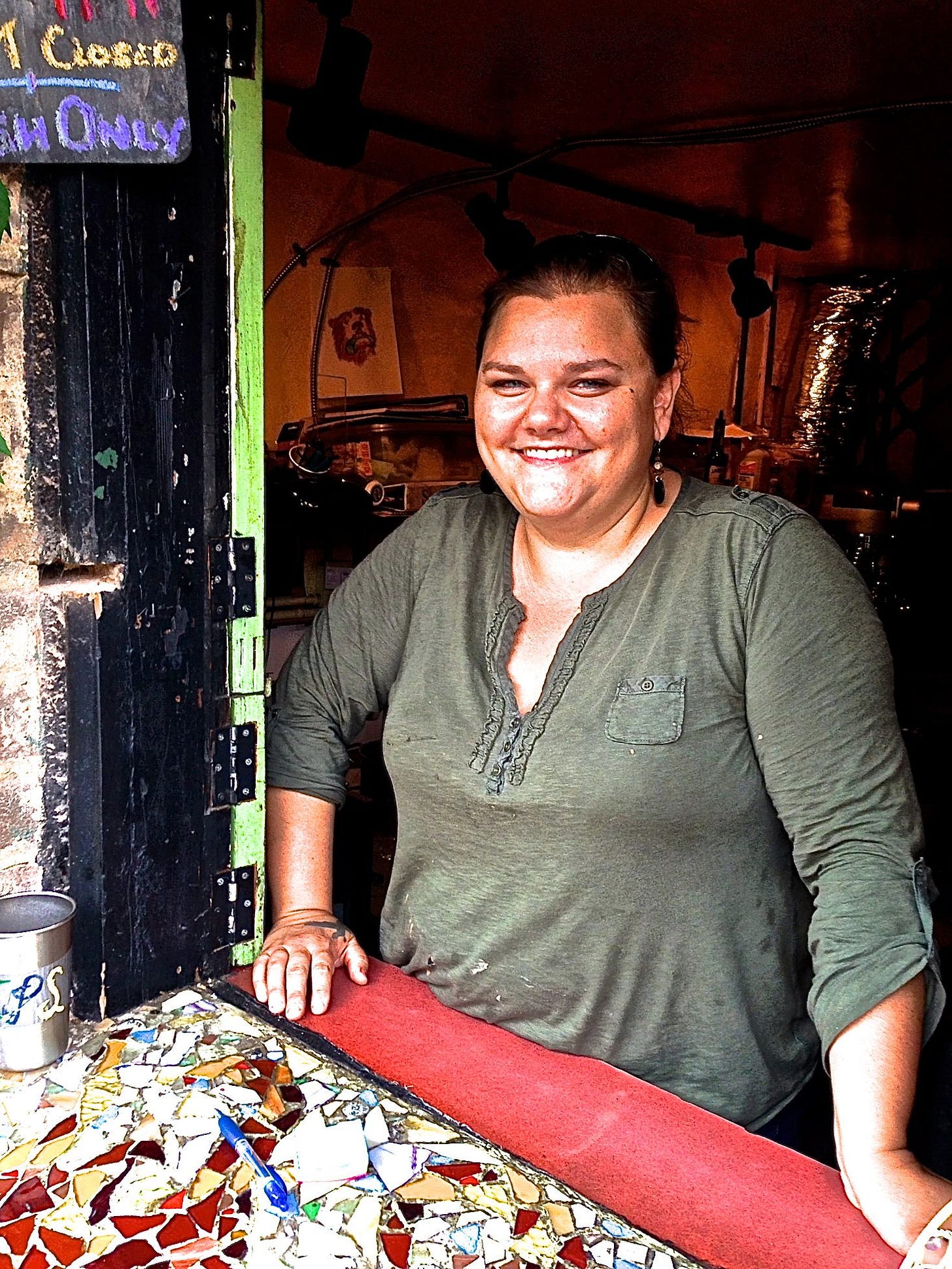 Text and photo by Haley Burton. You can visit her Individuals of Charlottesville Facebook page to see people in other locations around Charlottesville.
This post is for paid subscribers