A poem from Eppie's
Far left: "We live the hard-knock life of Eppie's, and it's hardcore in here. Nah, it's pretty nice. Believe in second chances."
Center: "It's good to work here in a people bath restaurant where you interact with so many people. By the way, I'm having a love affair with John Dunn."
Far right: "I just got my haircut today. Here's a poem for you: Come, let us all be friends for once, Let us make life easy on us, Let us be lovers and loved ones, The earth shall be left to no one. --Yunus Emre"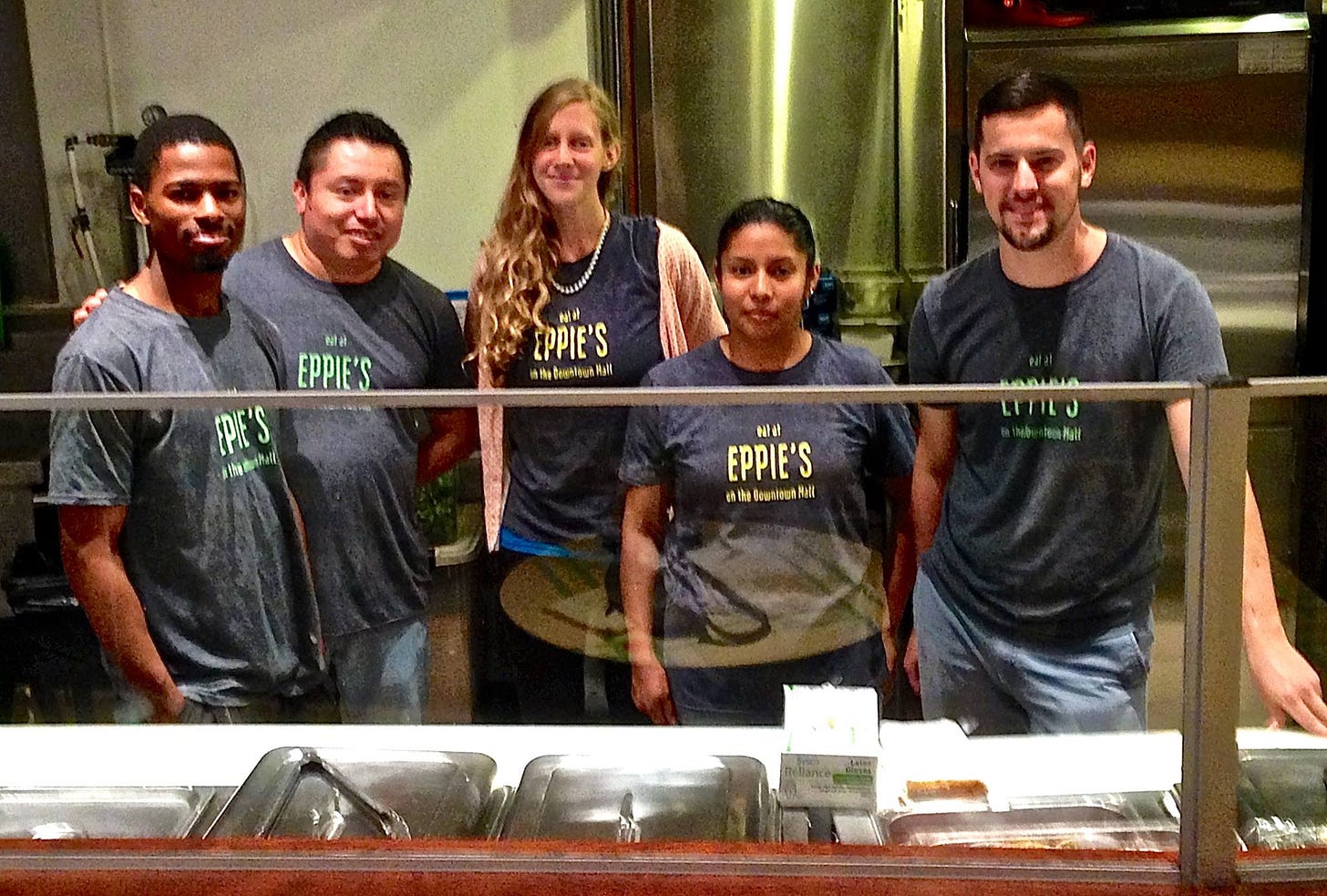 Text and photo by Haley Burton. You can visit her Individuals of Charlottesville Facebook page to see people in other locations around Charlottesville.